AT FIRST CHRISTIAN CHURCH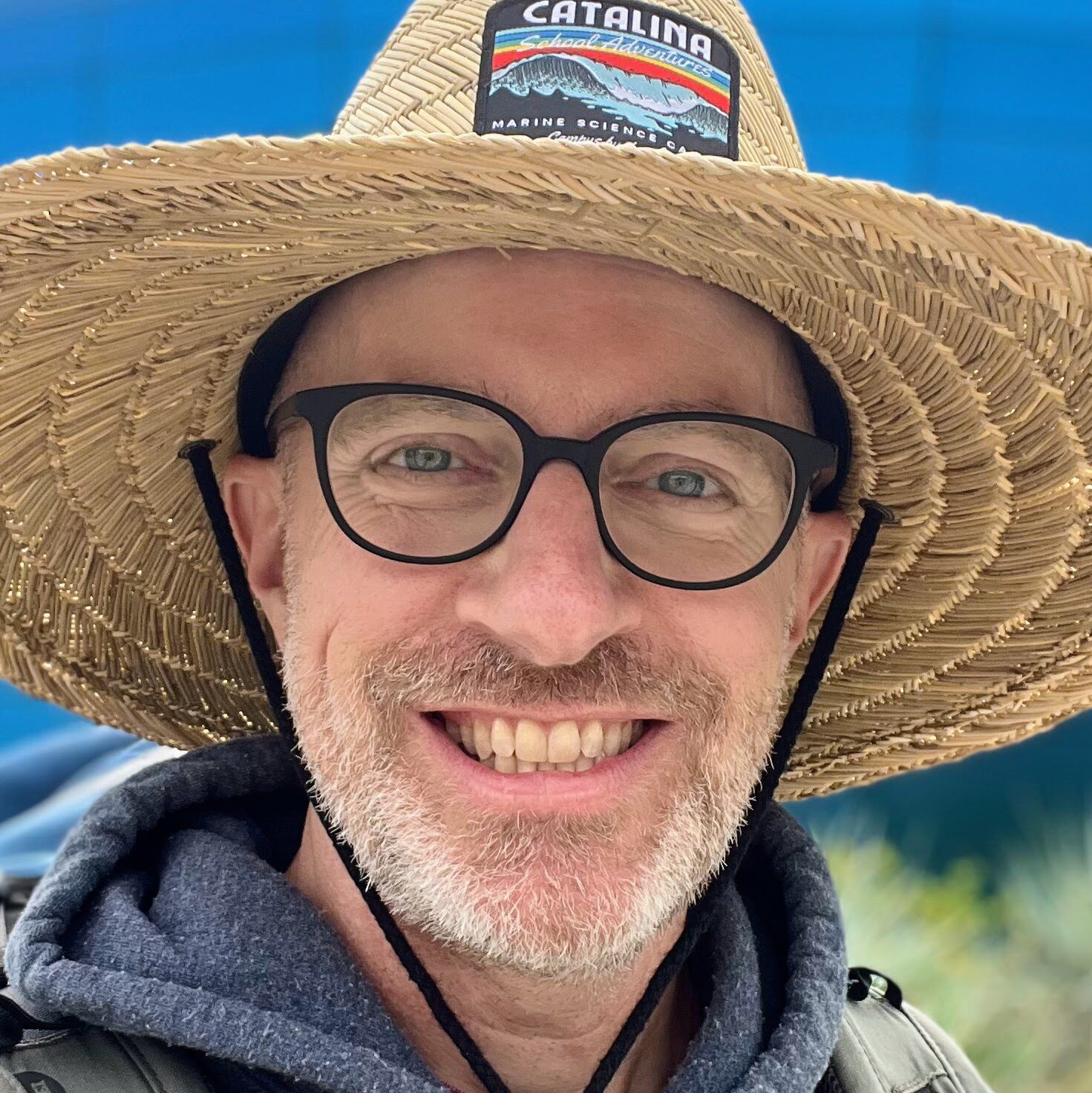 Rev. Danny Bradfield
Danny was born and raised in southern California, where he attended Little White Chapel, a Disciples of Christ congregation in Burbank. He attended Disciples-related Chapman University, where he met Ginger, and earned a Bachelor's Degree in Social Science. In 1993 he graduated from Chapman, and he and Ginger got married, which means they have now been married 30 years. One year later, they moved to Indianapolis where he earned his Masters of Divinity degree at Christian Theological Seminary.

Danny and Ginger have two adult children, Ethan (who will be joining them in Bloomington) and Tristan (who lives in San Diego). They have also opened up their home to a number of other youth and young adults over the years, including Paige, who they also think of as their children. Paige will be relocating with them to Bloomington.

Danny has served on various regional committees, has served on the board of local interfaith and community organizations, and has been an active leader at Disciples camps and conferences in three different regions. He is looking forward to meeting the goats at Camp Walter Scott!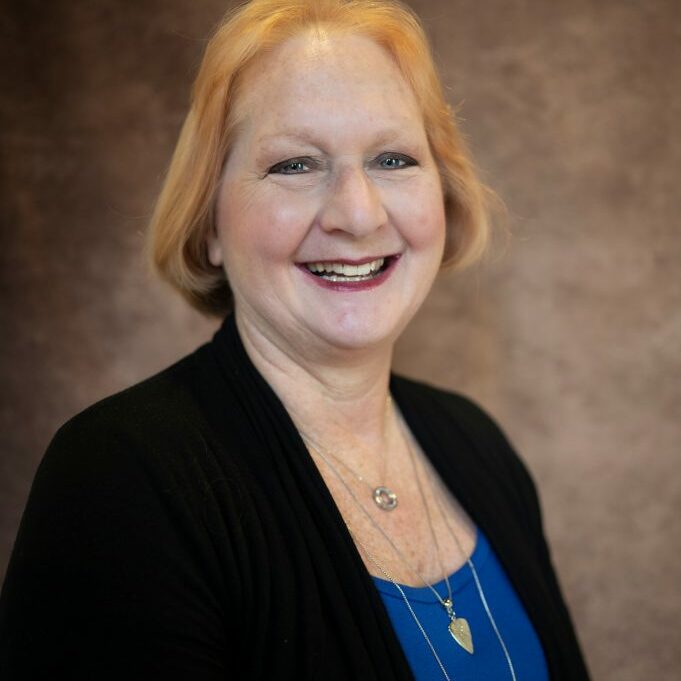 Rev. Holly Irvin
Holly came to First Christian Church in January 2017 as our Director of Music and Youth Ministries. She is from Pekin, IL and attended Western Illinois University in Macomb, Il, and Southern Seminary in Louisville, KY. She has two children, Shelby and Lydia.

Holly loves walking, biking, reading, laughing, and making music, especially playing the flute. She also enjoys meeting new people and developing relationships and friendships. She is passionate about involving children, youth, and adults in the church and in helping them deepen their relationship with God.

She has been in ministry for over 35 years in Georgia, Virginia, and South Carolina and is glad to be back home in central Illinois (but not for the weather!). Her greatest enjoyment is in helping people use their spiritual gifts to praise and serve God, and find the joy and fulfillment that comes from that!

Her favorite scripture is Micah 6:8: What does the Lord require of you but to do justice, to love kindness, and walk humbly with your God. She believes the best symmetry in life is when justice, kindness, and humility are equally embraced and practiced.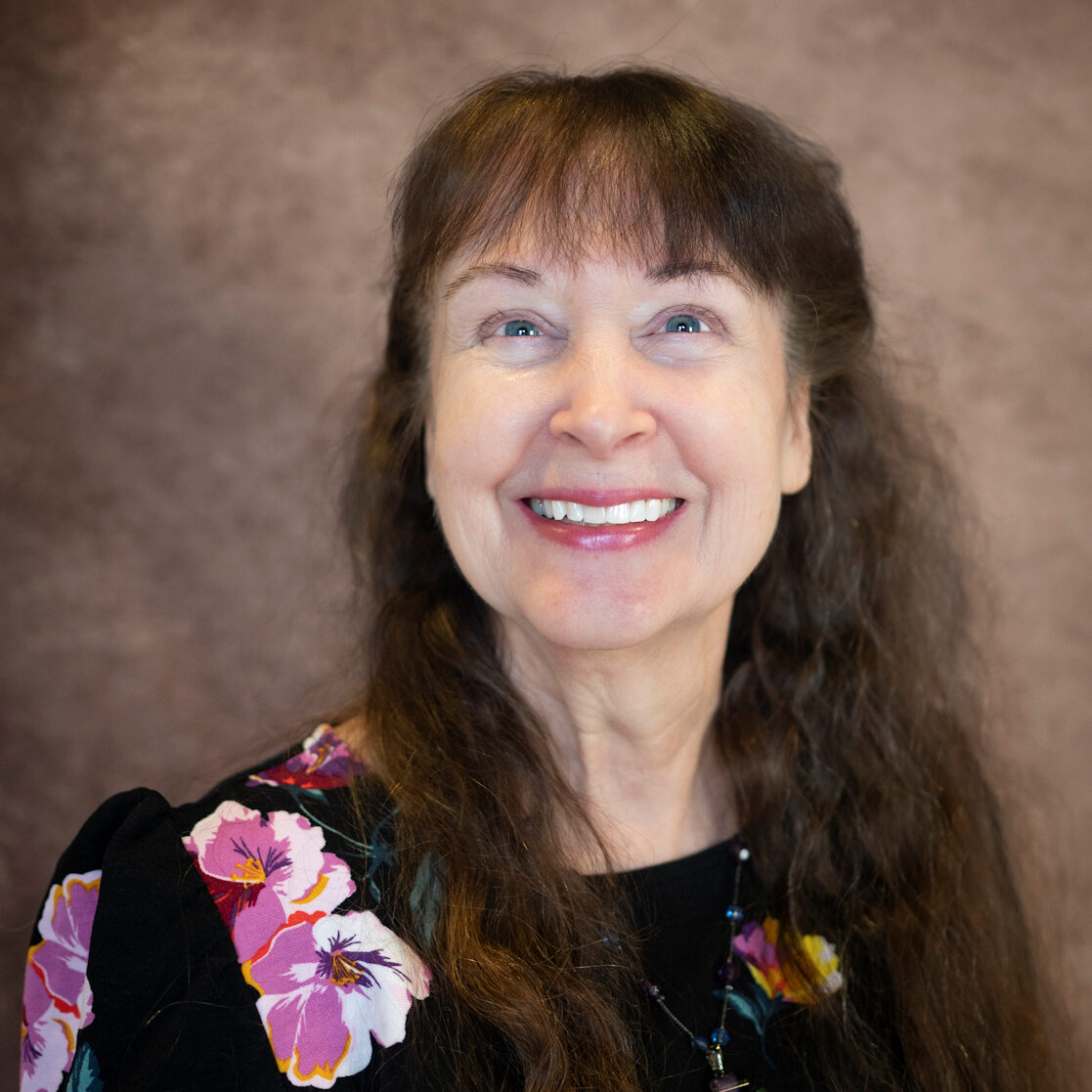 Debbie Stumm
Debbie has an Office Administration degree from ISU and joined the FCC staff in August of 1981. She came to type the bulletin one Friday afternoon and has now stayed almost 42 years. As our Financial Secretary, she is responsible for managing our income and expenses. She also keeps track of prayer joys and concerns and the church's membership records.

Debbie is a member of First Baptist Church of Bloomington where she is also the Financial Secretary there, teaches preschool Sunday School, and sings in the choir. She also enjoys singing in the Passion Play Choir, playing games, cats, flower gardening, and square and round dancing. One of Debbie's favorite Bible verses is the 100th Psalm which is read each year as the prayer at her family's Thanksgiving dinner: "Make a joyful noise to the LORD, all the earth. Worship the LORD with gladness; come into his presence with singing …"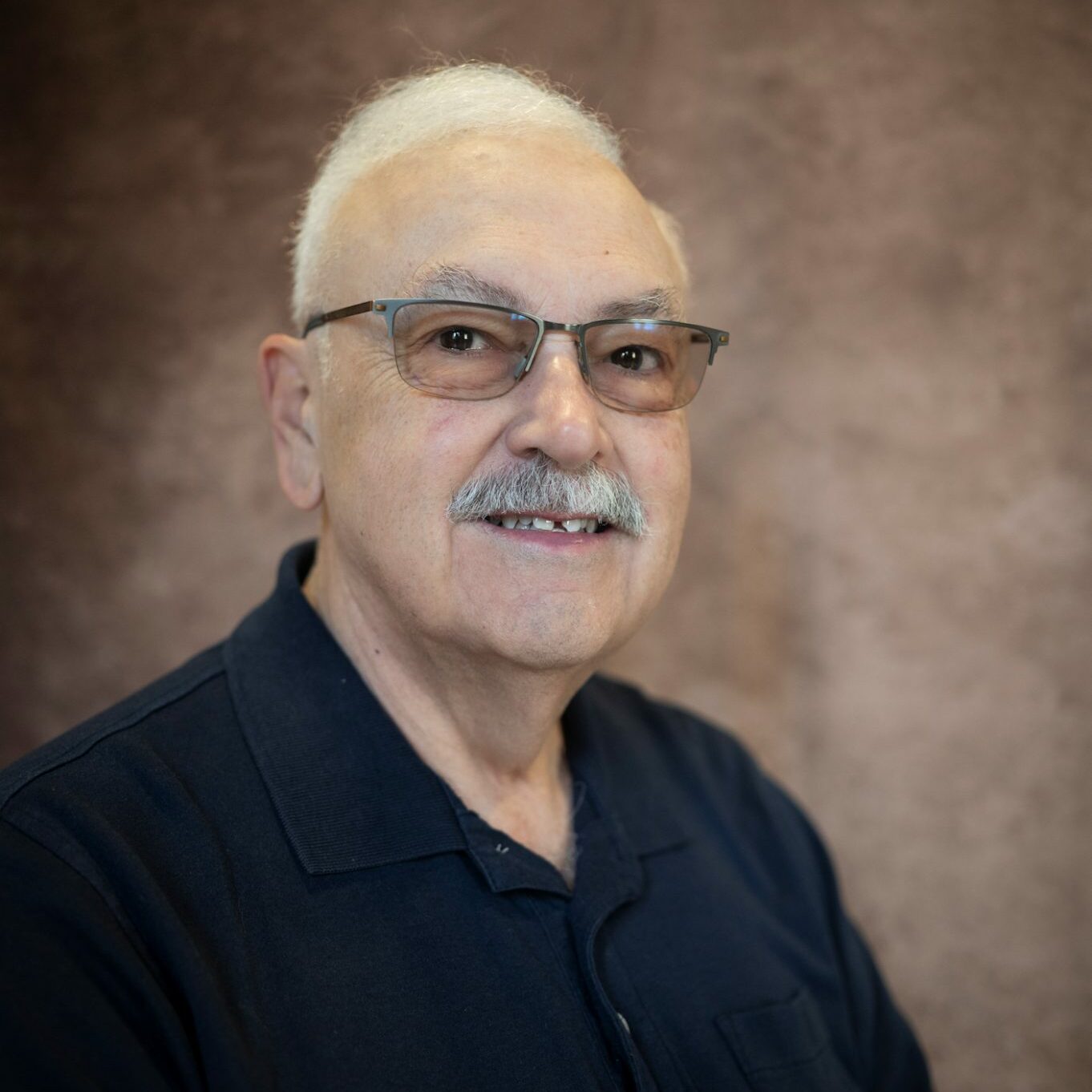 John Dailey (volunteer)
John has an engineering degree from the University of Cincinnati and worked for GTE and Verizon for 35 years, retiring in 2009 as the engineering manager. With an engineering background and a "do-it-yourself" attitude about building and maintenance projects, he wanted something to do after retirement that would put those skills to use and help others. The Caretaker position at FCC was the perfect fit and he has been doing that since 2013. In that role, John does routine maintenance of the building mechanical items and also does building projects as needed for block party, VBS, Sunday School, etc. When contractors are needed for major projects, he serves as the church's representative in managing that process.

John and his wife Kathy moved to Bloomington in 1995 with their two children, Sarah and Mark. Sarah is in San Francisco now and Mark is in San Diego, so visits to California are a welcome wintertime break. John and Kathy are also involved in supporting Boy Scouts and make several trips each year to the Scout camp in Canada to help maintain the camp.

Fishing and golfing are among John's other hobbies.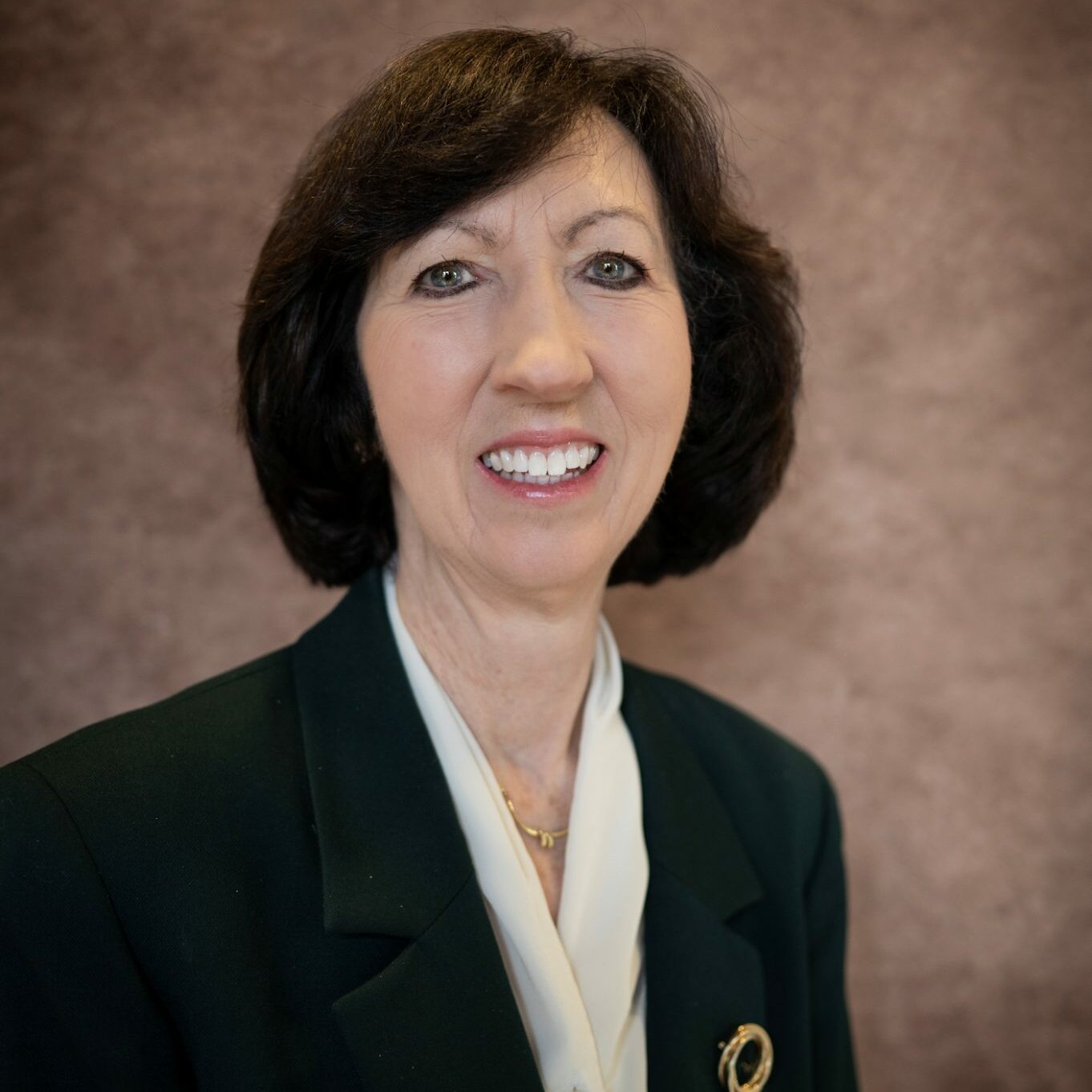 Lou Ann Fillingham
Service Musician (organ/piano)
Lou Ann received bachelor's degrees in sacred music and organ performance from Illinois Wesleyan University prior to completing master's degrees in organ performance and business administration from Southern Illinois University at Carbondale. She became the organist of the First Christian Church in March 2006.

Lou Ann and her husband, Dan, are the parents of one son, Nathan. Lou Ann also has a daughter, Stephanie, step-sons Michael and Christopher, and step-grandson Andrew.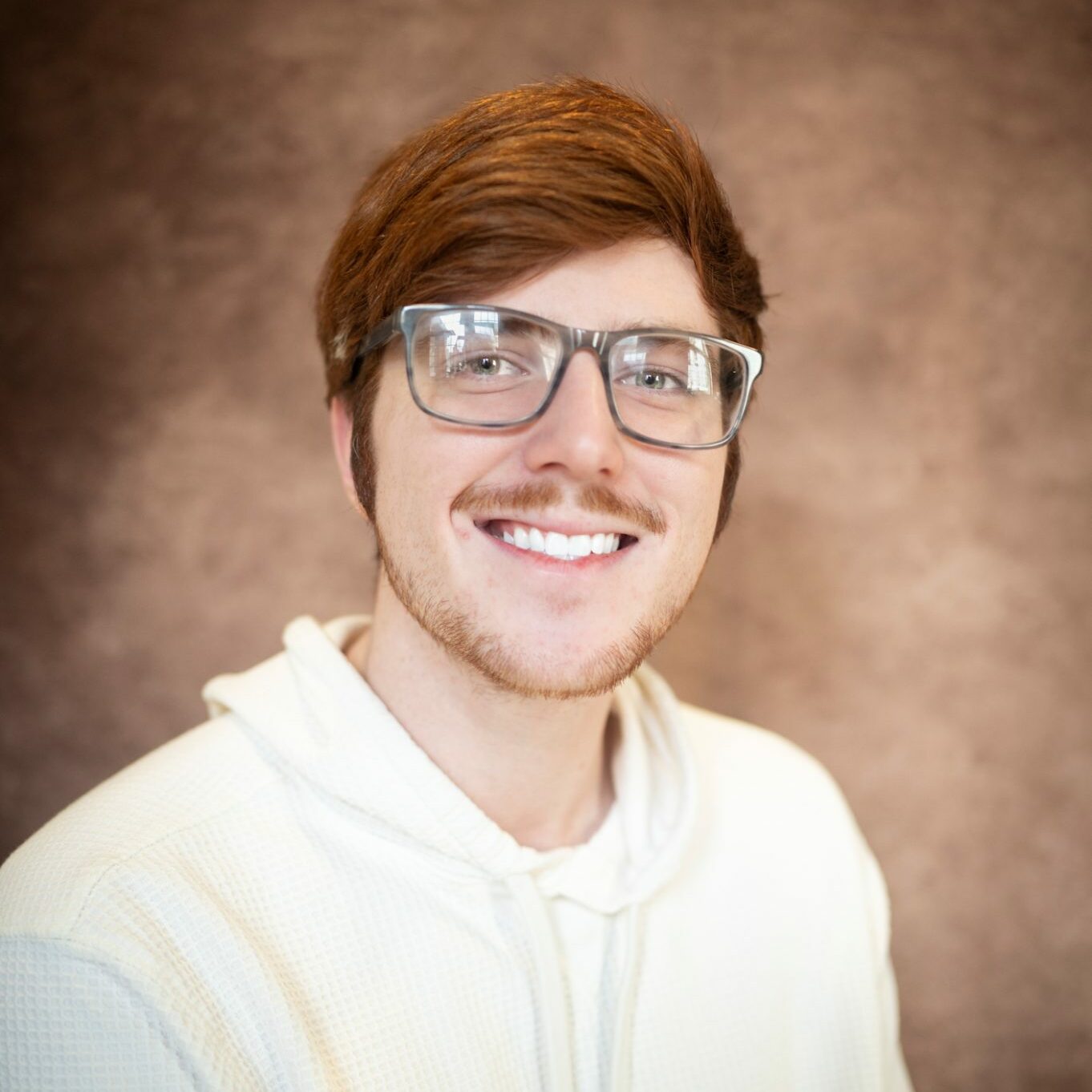 Lane Gibbons
Lane recently graduated with a bachelor's degree in Recording Arts from Full Sail University, which is an arts and entertainment college located near Orlando, FL. He decided to pursue this career path due to his long-time passion for all things audio. It started with wanting to make music when he was younger but slowly grew into wanting to do sound design and mixing as he got older and went through college. He eventually would like to work as a sound designer for movies or video games, and he's always working on new projects to challenge himself and gain experience in his field.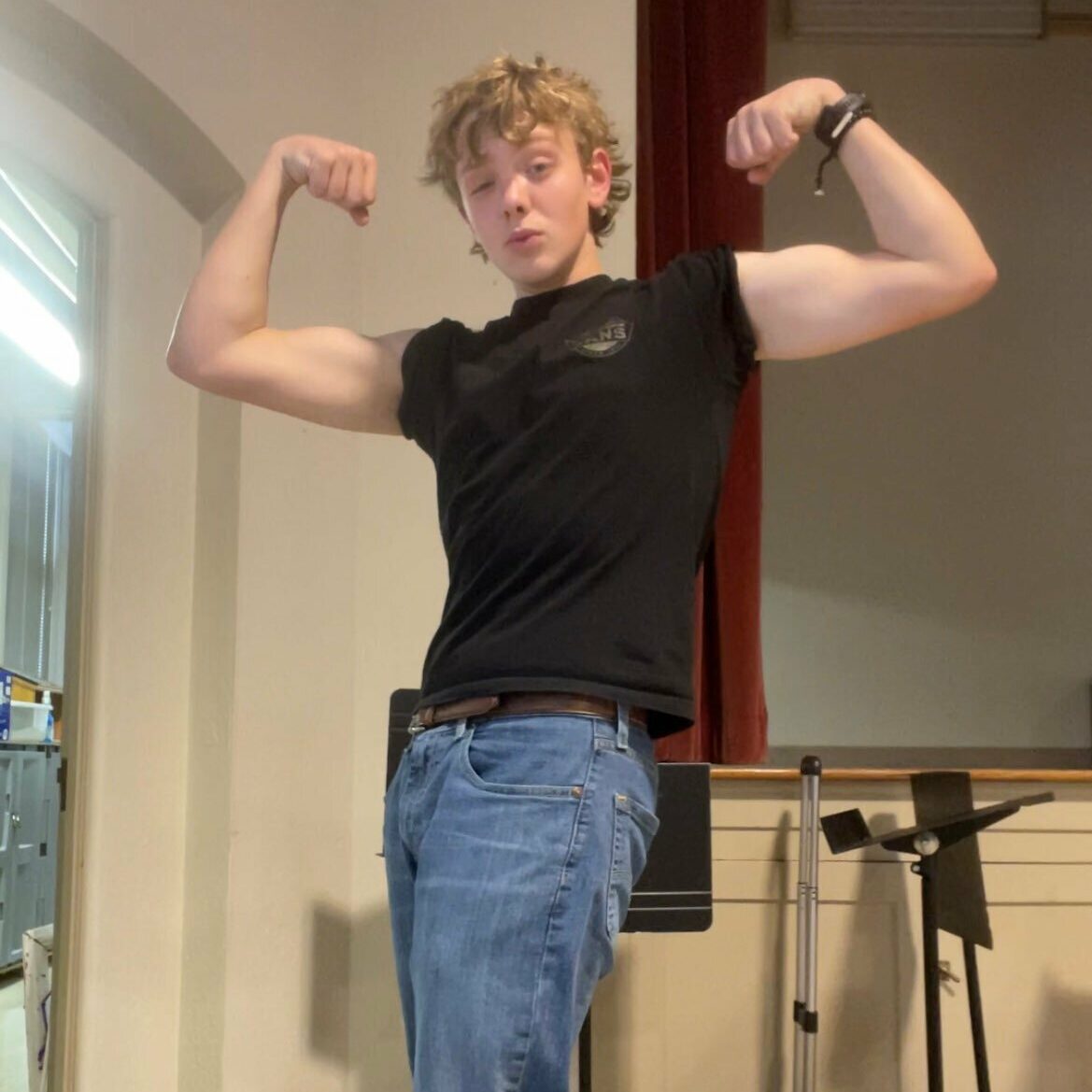 Clark Kosier
Clark is currently a Junior attending Normal Community High School. He plans on enlisting in the Marine Corps upon his graduation in May of 2024. He aspires to work in either construction or auto mechanics but knows that he has time to make that choice.

Clark is not only our custodian extraordinaire, but also an active member of our high school youth program.

Clark enjoys lifting weights, climbing, video games, and all things teenager. He's a rad doode.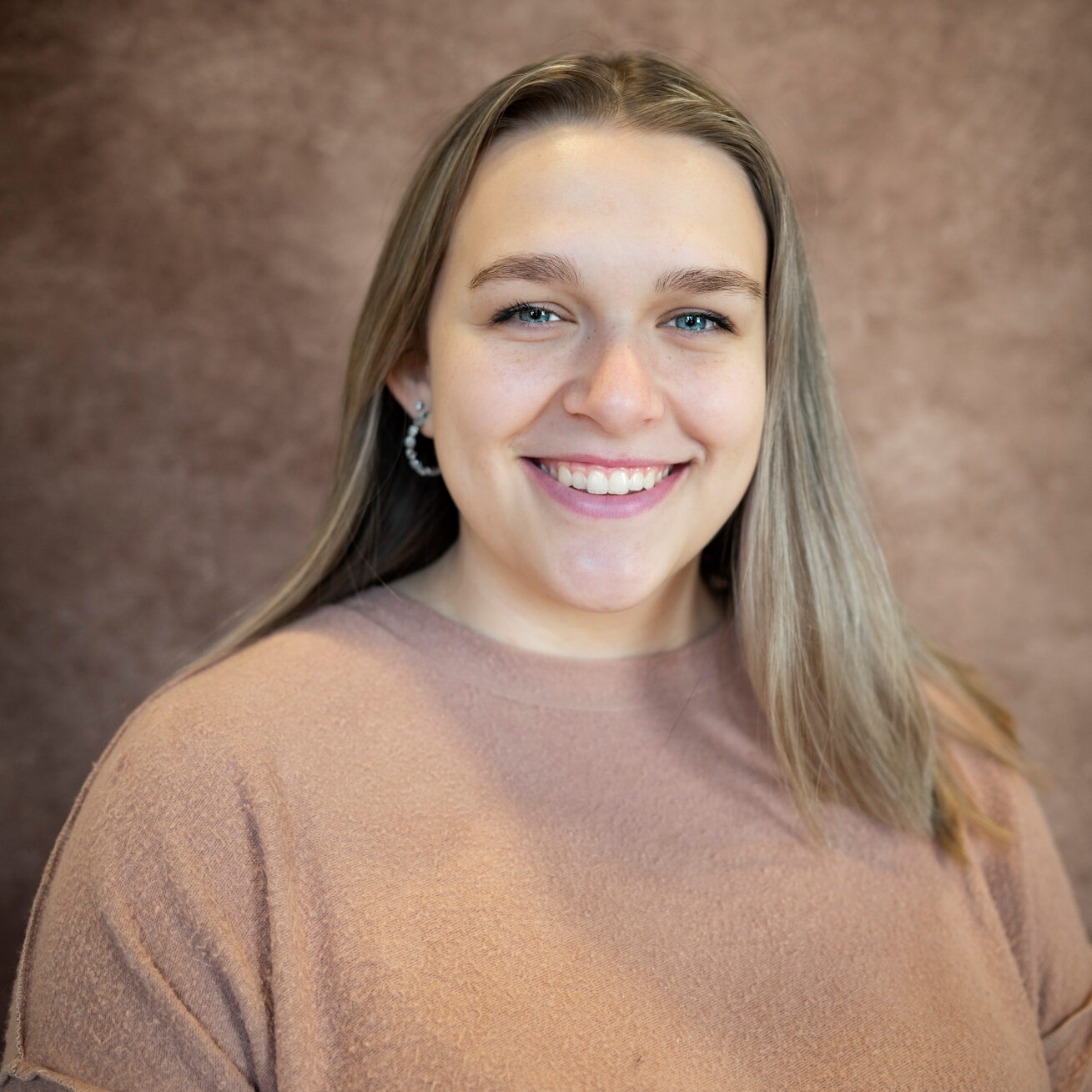 Abby Logan
Abby has been attending First Christian since she can remember! She's always loved helping out in the church since she was first given the opportunity. Now she is beyond excited to be the brand new Youth Ministry Assistant! She's excited to give the youth the most enjoyable experience they can have at church! She's always enjoyed working with children in any she can, and couldn't be happier to do it on a larger scale at FCC!

Abby plans to continue her education towards being an elementary school teacher, and loves to bake in her free time!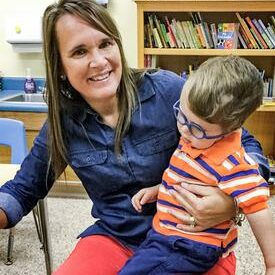 Trish Logan
Trish and her husband, Ted, became members of FCC after they moved to Bloomington in 2001. Trish is originally from Hamilton, IL. Trish started volunteering in the nursery after her daughter was born in 2002, and would eventually become the permanent nursery child care coordinator.

Trish works full-time as the billing coordinator at Advanced Rehab and Sports Medicine's corporate office in Bloomington, where she has been working for 19 years.

She loves to be around family & friends. She also loves listening to her daughter, Abby, play cello and watching her son, Drew, play baseball. In her free time, she enjoys exercising and playing with her 2 dogs, Maizy & Hazel.
Acts 20:35 – In everything I did, I showed that by this kind of hard work, we must help the weak, remembering the words the Lord Jesus himself said, "It is more blessed to give than to receive."